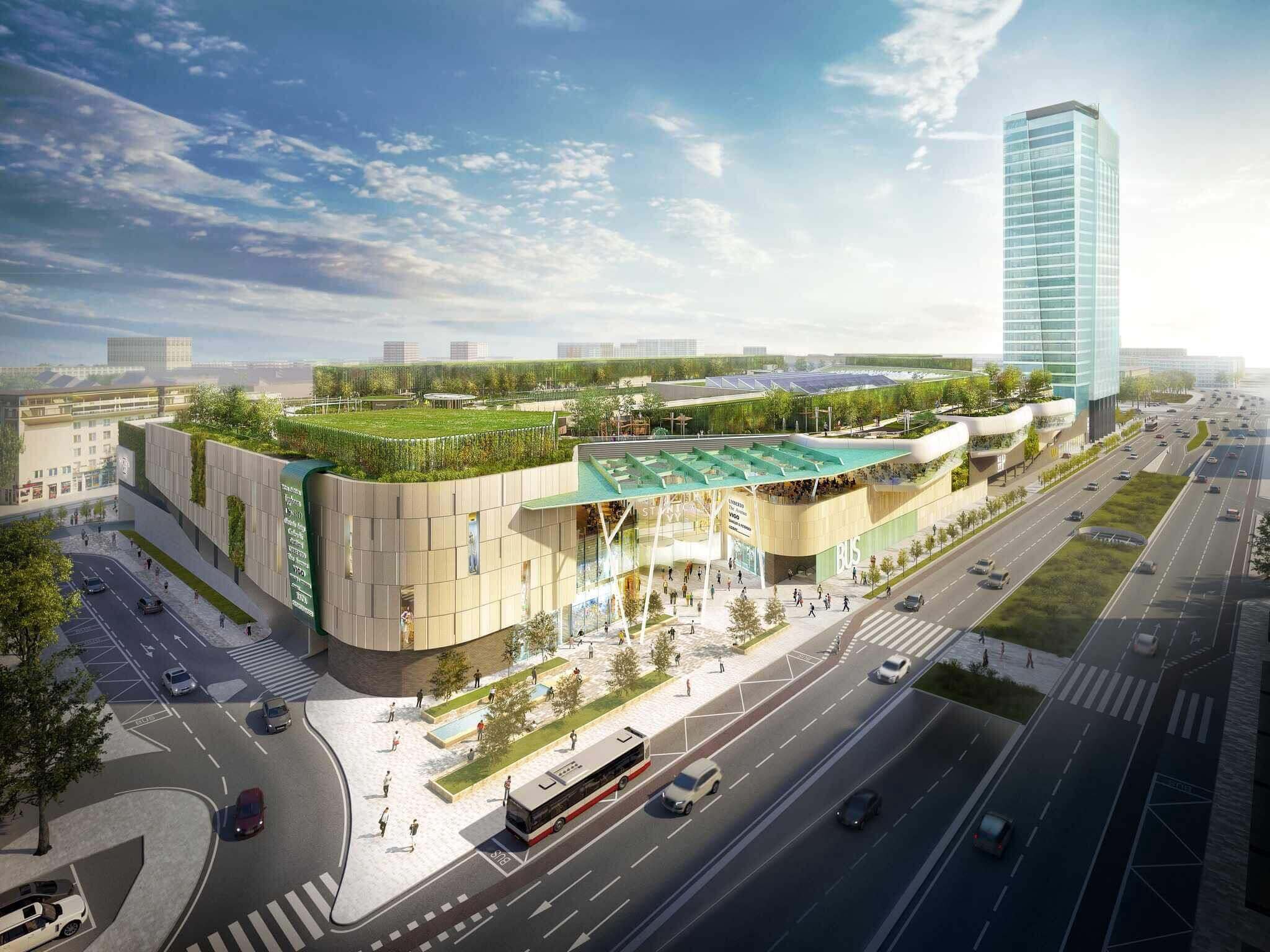 D-2 before Hack Coworking starts! Time for you to meet our last challenge sponsors, HB Reavis! Discover more about the vision and mission of the company as well as their perspective on the future of workspaces. By reading it until the end you will also discover what they will be looking for at Hack Coworking.
What is HB Reavis exactly, can you tell us more about your story?
Here at HB Reavis we design collaborative workspaces that enhance people's productivity and well-being. We invest in, design, build and manage our buildings, from bespoke HQs and co-working spaces to retail malls. We put our users and local communities at the heart of every decision. We transform workspaces into lively environments that support different working styles and adapt to your individual needs. With diverse and holistic approaches, we provide you with the right environment, so you can deliver your best.
How does HB Reavis innovate today?
Here at HB Reavis we fully embrace change. We combine the search for the next new solutions in big data analytics, machine learning, AI, IoT, BIM modelling, workflow management, new materials, 3D printing, location analytics and VR with a user-centric approach. Our numerous collaborations with research institutes, consultancies and academia ensure that our innovative approach remains pertinent to its users. Our qualitative and quantitative approach is then delivered by our workplace services: Symbiosy, HubHub, More, Qubes and Origameo. We follow three core values:
Every professional has the right to a modern workspace that supports personal development, reduces stress and has a positive impact on health

Every company has the right to be a part of a thriving business community that helps them nurture their growth. We have a passion for creating such environments

Change is nothing we fear. Instead we embrace it fully.
From HB Reavis perspective, what does the future of workspaces hold?
In the words of our colleague, User Experience Specialist, Michal Matlon:
'Big changes are happening! There is growing concern about the environment, health and well-being. We are more demanding in our choices. Surveys show that the quality of the workspace scores highly when people are looking for their next job. Then there's the challenge of tech. Not just smart phones and devices, but sensors and smart-building technology. We need to discern what actually improves well-being and productivity, and what merely adds distraction and confusion. Finally, work itself as a concept is undergoing what I call a 'crisis of meaning'. About 30% of people report a lack of purpose in their work life, along with an awareness of the need for work-life balance. Improving our workspace environment can help with all of this.'
What are the challenges the Commercial Real Estate market is currently facing in London?
Coworking has certainly affected the market, especially in how it has shifted the thinking of larger businesses when they are looking for new office space. Many now demand flexible workspaces and turnkey options, alongside more traditionally leased spaces, to accommodate unpredictable future growth or temporary teams that are perhaps working on one project.
Our user-focused approach to design is driven by the fact that we manage our workspaces, in addition to delivering them. This approach means that we have also been able to test our flexible working products to better understand actually what it is that is expected by companies. What we have found is that businesses are beginning to demand flexible workspaces and turnkey options, alongside more traditionally leased spaces. It's for this reason that we've already started to offer co-working and plug & play solutions within some of our London projects, including at 20 Farringdon Street, where you'll find roughly 34,000 sqft of our co-work concept HubHub, alongside more traditional lease types.
In addition, we are also set to launch our latest flexible working model, Qubes. This will sit in between HubHub and the more traditional lease models we offer. It will offer private, self-contained workspace for 20 people or more. The customer relationship is increasingly important, not just on completion but potentially throughout the design of the building. Because we manage the majority of our buildings after delivery, the user is front and centre of everything we do. This means we can take clients through the whole process of creating a new workspace for their business, from analytics and consultancy, to space planning and design and even through to fit out with our Origameo service.
What can Hack Coworking participants bring to HB Reavis?
Your creativity will help us better understand teams' dynamics so that we can continue to deliver spaces that support productivity and wellbeing. By providing you with a 1-month backlog data of our indoor environmental sensors, anonymised occupancy and interactions data, we ask you to:
Identify and quantify informal interactions — the water cooler effect
While there are several ways in which we can identify structured interactions (i.e. in meeting rooms), informal interactions are much harder to identify and quantify. What would you do?
Predictive analytics — anti-ghosting
Due to low turnout or no-show, underutilised meeting rooms can become a real incumbent on room availability. We would like to identify a way to predict such occurrence (based on previous behavior) and to recommend a different usage of the room automatically.
New patterns within the data
What other insights could we gather with this data? How could we enhance our data collection?
We are delighted at the prospect of further exploring the most innovative ideas after the hackathon.
The winners will receive £1500 , three months free coworking at HubHub, AWS credits and much more. So, do your best and good luck!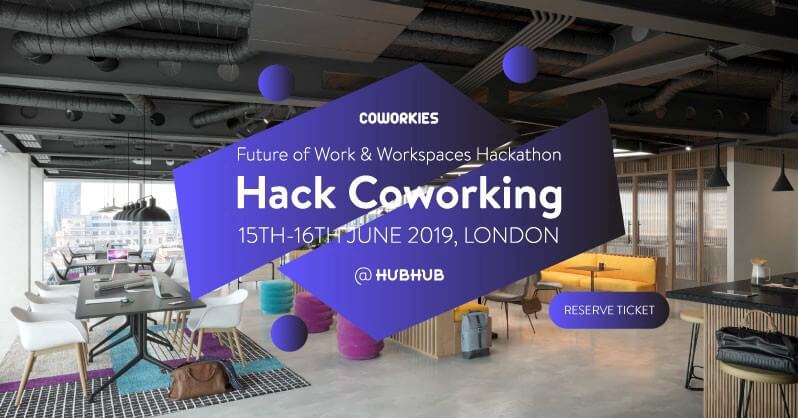 Interested in our future coworking hackathons? Follow us for updates on Twitter Twitter.com/HackCoworking.
---